Department of Agri-Food Production Sciences and of Environment – University of Florence (coordinating beneficiary)

The Department of Agri-Food Production Sciences and of Environment (DISPAA) was born from the Department of agricultural biotechnology which had its inception on 1 January, 2000. While therefore younger than the Faculty of Agriculture in the University of Florence, it includes research groups that are well established, with a long-standing and demonstrated research experience both in Italy and abroad. They conduct research in structural biology, biotechnology, plant pathology and entomology (in plants and foodstuffs), applied genetics, general and applied microbiology, agricultural and nutritional techniques, and the study and exploitation of genetic diversity in organisms that can be applied for practical purposes in natural plant communities.
The Department consists of six sections:
Structural biology
General and applied entomology
Genetics
Microbiology
Plant pathology
Food techology
The Department has numerous highly specialised laboratories for chemical, physical and biological studies. It also has a laboratory to study the sensorial properties of foods and consumer preferences, and a laboratory of molecular plant pathology, in which host/parasite relationships are studied at molecular level. The Department also has a technological platform called Genexpress, to study genomics, post.genomics and phenomics. Genexpress is located near the Science and Tecnology Campus at Sesto Fiorentino. It possesses extensive sophisticated equipment to examine genomes, genetic transcription, structural biology and the phenotypic profiles of micro-organisms. The transfer of any practical improvements made and the capacity of researchers to interact with the various means of production is ensured by research agreements made with industrial enterprises in agriculture and nutrition and in environmentally-related activities.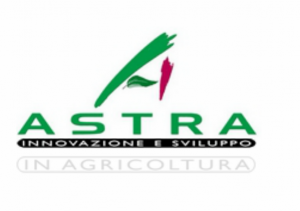 Astra is society that, by 1989, promotes the development of scientific research and experimentation in the field of biotechnology, particularly enzymes for application in the field of agriculture, zootechny, recovery of biomass and waste and for the remediation of polluted sites. Since May 2007, Astra has been enlisted in Italian National List of Research Enterprises (Anagrafe nazionale delle ricerche). Astra aims to contribute to the promotion and development of scientific research and experimentation in the field of biotechnology to promote their application to agriculture, zootechny, remediation of polluted sites and recovery of biomass and waste. Starting with a holistic view of nature, Astra embraces the philosophy of sustainable development: the technological and social progress depends compliance with the earth's chemical-physical and biological equilibrium. In full compliance with the directions given by European and national environmental legislation, Astra studies the application of enzyme preparations to organic wastes treatment for agriculture purposes and polluted soils recover. In promoting the conservation of agriculture and forestry, developing natural products, using sustainable techniques, Astra responses to the current needs of saving water and the fight against desertification and soil depauperation.
CENTRO DE EDAFOLOGIA Y BIOLOGIA APLICADA DEL SEGURA

CSIC: The Spanish National Research Council (CSIC) is the largest public institution dedicated to research in Spain and the third largest in Europe. Belonging to the Spanish Ministry of Science and Innovation through the Secretary of State for Research, its main objective is to develop and promote research that will help bring about scientific and technological progress, and it is prepared to collaborate with Spanish and foreign entities in order to achieve this aim. CSIC plays an important role in scientific and technological policy, since it encompasses an area that takes in everything from basic research to the transfer of knowledge to the productive sector. Its research is driven by its centres and institutes, which are spread across all the autonomous regions, and its more than 12,000 staff, of whom more than 3,000 are staff researchers and the same number again are doctors and scientists who are still training. CSIC has 6% of all the staff dedicated to Research and Development in Spain, and they generate approximately 20% of all scientific production in the country. It also manages a range of important facilities; the most complete and extensive network of specialist libraries, and also has joint research units.
CEBAS (Centro de Edafología y Biología Aplicada del Segura) is a CSIC´s institute located in Murcia (South East Spain), 50 Km from Mediterranean coast, under semiarid climatic conditions. Created in 1958, with the aim of promoting research in the fields of Agriculture Science, Natural Resource and Environmental Science. Actually, the CEBAS is arranged in five department: Nutrition and plant physiology / Plant breeding and phatology / Food science and technology / Soils and Water Conservation and Organic Refuse Management. Staff: Today, there are 212 persons working at the Centre, among them 51 are scientists, 28 postdocs, 66 postgraduate students, 42 technicians and 25 administrative.
Consorzio Interuniversitario nazionale per la Scienza e Tecnologia dei materiali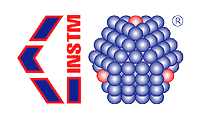 INSTM is a consortium of 45 Italian universities, substantially all of those in which it is conducted research on advanced materials and related technologies. The number of afferent over 2000 professors, university researchers, holders of research grants and scholarships and PhD, is steadily increasing. INSTM promotes research that is carried out in the partner universities in the field of Science and Technology for providing them support organizational, technical and financial adequate. The main purpose is to achieve a "critical mass" of expertise to deal with at the highest level of competitiveness, innovative research projects also support the needs of the Italian entrepreneurial and support initiatives for the development of technology transfer, providing meaningful and effective opportunities for interaction between the academic and the industrial reality. The success of this strategy is confirmed by the large number and quality of national and international projects financed with the participation of research groups belonging to the Consortium and the collaborations that, since its founding, INSTM has forged with major institutions and research laboratories public and private companies in the sector, such as the CNR, ENEA, CINECA, the Italian Institute of Technology (IIT), the Sincrotrone Trieste, the Aviospace Ltd, Nuovo Pignone SpA GE Oil & Gas, AIRI, the Veneto Nanotech SCpA and the Association Stichting Dutch Polymer Institute.
MONDO VERDE casa & Giardino srl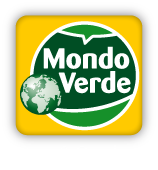 The company Green World was founded in 1971 as a garden center among the first in Italy. Shortly after thanks to the intuition and experience of its owner Mr. Giampaolo Banci, Green World is transformed into company manufacturing and marketing of innovative products for the gardening, home decorating, balcony and garden. The turning point is when in 1989, first for the domestic market, begins production of the first citronella candles and torches, quickly becoming the undisputed leader in quality and range in this area.
Today we have well over 450 articles, of which about 390 products in our factories to ensure a consistent high quality over time. We are present all over the country, we have trading partners in Europe and serve the best GDO and GDS in Italy.